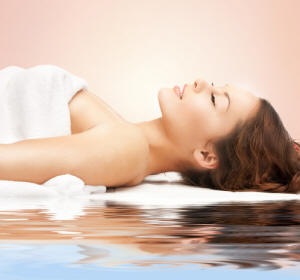 Choose from one of many spa services at Salon 37. All of our spa services are custom blended to your skin type with our Bioelements products. Your esthetician will discuss your wants and needs before your service begins to make sure you have the best experience possible. Enjoy and relax.
FACIAL:
Corrective Facial $72.00
Experience a deep pore cleansing treatment custom blended to your skin needs. Enjoy a face, neck and shoulder tension release.

Oxygenation Facial $79.00
Designed to slow the aging process. The ingredients penetrate to improve skins function.

Back Treatment $70.00
Formulated to clear, detox and hydrate the back area.
Hot stone massage is included.

Resurfacing Peel $79.00
Choose from an enzyme or glycolic acid peel. These Treatments are designed to reduce fine lines, lighten Pigments spots, refine pores and soften skin.

Gentlemen's Facial $68.00
A facial designed just for men. Includes a deep cleansing, exfoliation and conditioning mask to ease shaving.
Facial Enhancers-Hot Stone Facial treatment/Eye Contour/Hand Rejuvenator. $15.00 each added to any facial
BODY WRAP:
Siddha Body Detoxification $80.00
A rejuvenating treatment which originated in southern India. Includes a dry brush exfoliation and application of healing herbs. Lymphatic system is stimulated, encouraging healthy body function.
Herbology Body Treatment $80.00
Ancient Chinese extracts containing natural alpha hydroxy acids retexturize the skin, while calming plant chemicals soothe and soften.
Aroma Therapy Body Wrap $80.00
Practiced for over four thousand years, aromatherapy is a healing art with powerful effects on the mind & body. Choose essential oil to relax, energize or balance the mind and spirit.